6th International Conference
The Future of Information Sciences (INFuture)
Co-organised by
Department of Information and Communication Sciences
Faculty of Humanities and Social Sciences, University of Zagreb, Croatia
and
The Miroslav Krleža Institute of Lexicography
Zagreb, Croatia
Under high auspices of
Ministry of Science and Education of the Republic of Croatia
and
Central State Office for the Development of the Digital Society, Government of the Republic of Croatia
INFuture2017:
Integrating ICT in Society
Zagreb, 8-10 November 2017
The Westin Zagreb Hotel

Contact:
This email address is being protected from spambots. You need JavaScript enabled to view it.
INFuture papers are indexed by EBSCO.
The Future of Information Sciences (INFuture) is a series of biennial international conferences aimed at researchers and professionals from the broad field of information and communication sciences and related professions. The objective of the conference is to provide a platform for discussing both theoretical and practical issues in information organization and information integration.
INFuture explores how developments in information and communication technology influence the future of the field of information and communication sciences. Education and research in information sciences and its interdisciplinary scope and application is of particular interest to this conference.
INFuture2017: Integrating ICT in Society is the sixth in a series of INFuture conferences focusing on governmental and business sector informatics, cloud solutions, IoT and big data, security and integrity of data, e-Health developments, HCI and language technologies solutions, innovations in the process of digitisation, personal digital information management, digital preservation and archiving, advancements in community informatics, applications of new technologies to heritage as well as integration of ICT in education. (see Conference Topics for details).
The objectives of the conference are to create a professional environment where the results of the best research and practice in the field can be presented and discussed among the professionals and to provide a platform for networking and further cooperation.
News
2018-07-27 All papers are published under Conference Proceedings.
2017-11-08 The presentation "The new Information Technologies at the Service of Historical and Cultural Heritage and Tourism Promotion" is rescheduled for Thursday 9 November 2017 at 12.10h.
2017-11-08 The INFuture2017 conference is open.
2017-11-04 SV Group is supporting the conference.
2017-10-31 The list of reviewers is published.
2017-10-31 Ericsson Nikola Tesla is supporting the conference
2017-10-31 Mikrocop is supporting the conference
2017-10-24 The conference will be organised under high auspices of Ministry of Science and Education of the Republic of Croatia and Central State Office for the Development of the Digital Society, Government of the Republic of Croatia
2017-10-15 Conference programme has been announced!
2017-10-12 New keynote speaker - Bruno Kragić will speak on "The Encyclopaedia in the Digital Era: A New Beginning or just the Beginning of the End"
2017-10-08 The data dilemma: a risk or an asset? - EABH's Workshop programme announced
2017-09-30 List of currently accepted papers is published
2017-09-27 New keynote speaker - Kuldar Aas will speak on "e-Estonia – What will the future of a digitised society be?"
2017-09-01 We are reminding you to register for the INFuture2017 conference at http://bit.ly/INFuture2017-Registration
2017-08-31 We have a delay in the reviewing process. We are expecting all reviews will be sent to the authors soon.
2017-07-29 EABH announced Call for papers for the Workshop "The data dilemma: a risk or an asset?" collocated with the INFuture2017
2017-07-29 The deadline for the double-blind peer review has been pushed to the end of August and submissio of the final versions to 15 September 2017
2017-05-22 New deadline for camera-ready paper submission: 30 June 2017
2017-04-23 The Westin Zagreb Hotel prepared special discounted rates for the INFuture2017 participants http://bit.ly/WestinAccommodation
2017-03-07 The European Association for Banking and Financial History's (eabh) Workshop will be held during the INFuture2017 conference.
2017-02-17 The INFuture2017 venue has been selected.
2017-02-06 Conference topice-Encyclopaedia is organised in association with The Miroslav Krleža Institute of Lexicography
2017-02-03 Keynote speakers are announced
2016-12-08 INFuture2017 announced
Conference is supported by


SV Group
http://www.svgroup.hr/en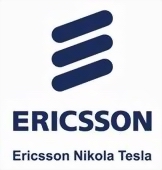 Ericsson Nikola Tesla
https://www.ericsson.hr/

Mikrocop
http://www.mikrocop.com/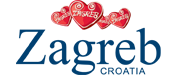 The Zagreb Tourist Board
http://www.zagreb-touristinfo.hr/
INFuture2017 media coverage by